I went on a Alfonse Mucha-inspired art rampage this weekend, and

these are two of the results.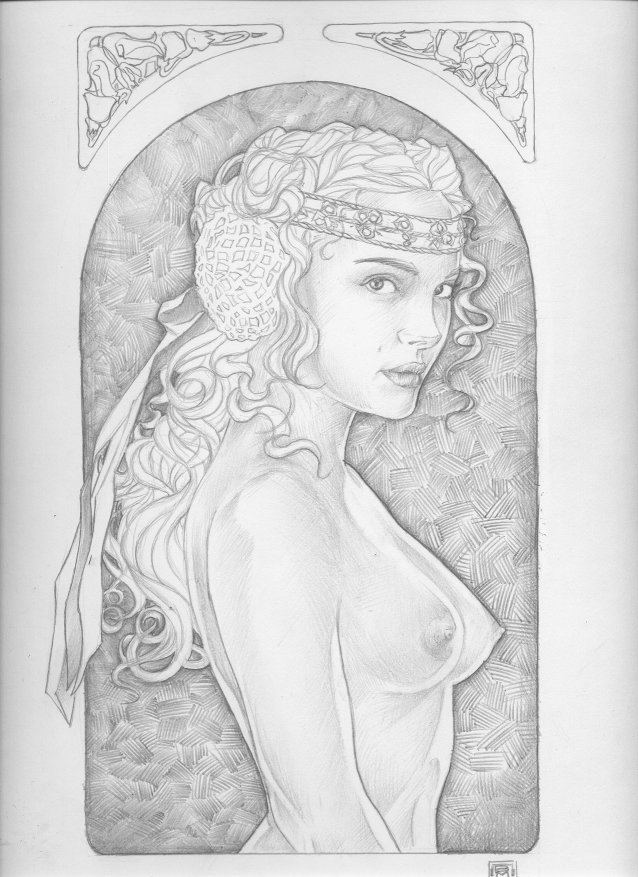 The Amidala thing is what i currently have up for auction on Ebay. I can't help but think there's something wrong about her waist and right breast...but made-up nudie images of celebrities have a way of looking wonky as hell no matter what happens. Feh.

*smokes*

The Amelie bit is the result of an aborted effort to design an alternate cover for the movie's DVD packaging. The color job i attempted on it got all crazyscrewy (as Vera would've anticipated), so now it just lingers as a scanned b&w line art...

*grumbles*

Comments / suggestions? Monkeypants, even?